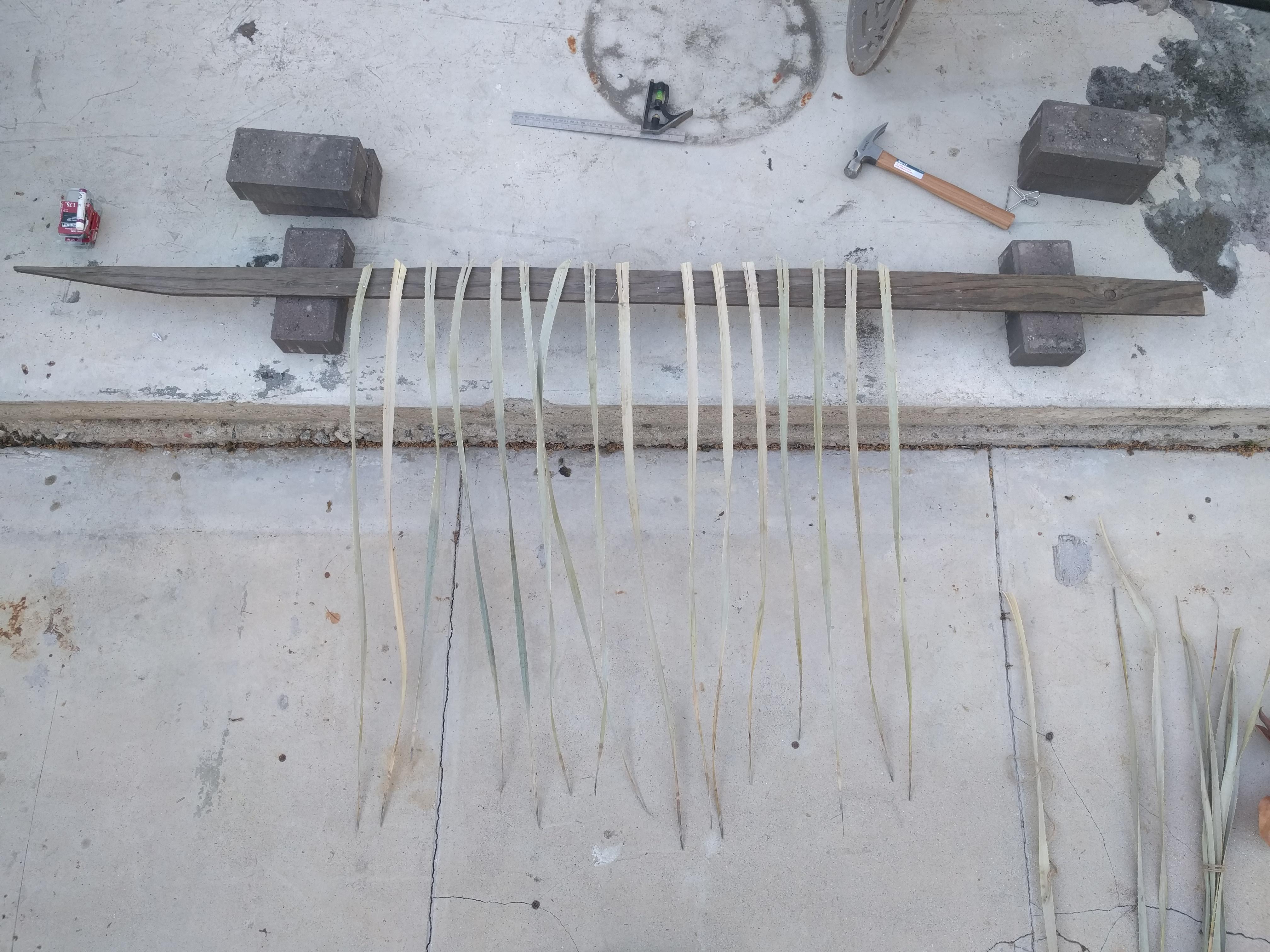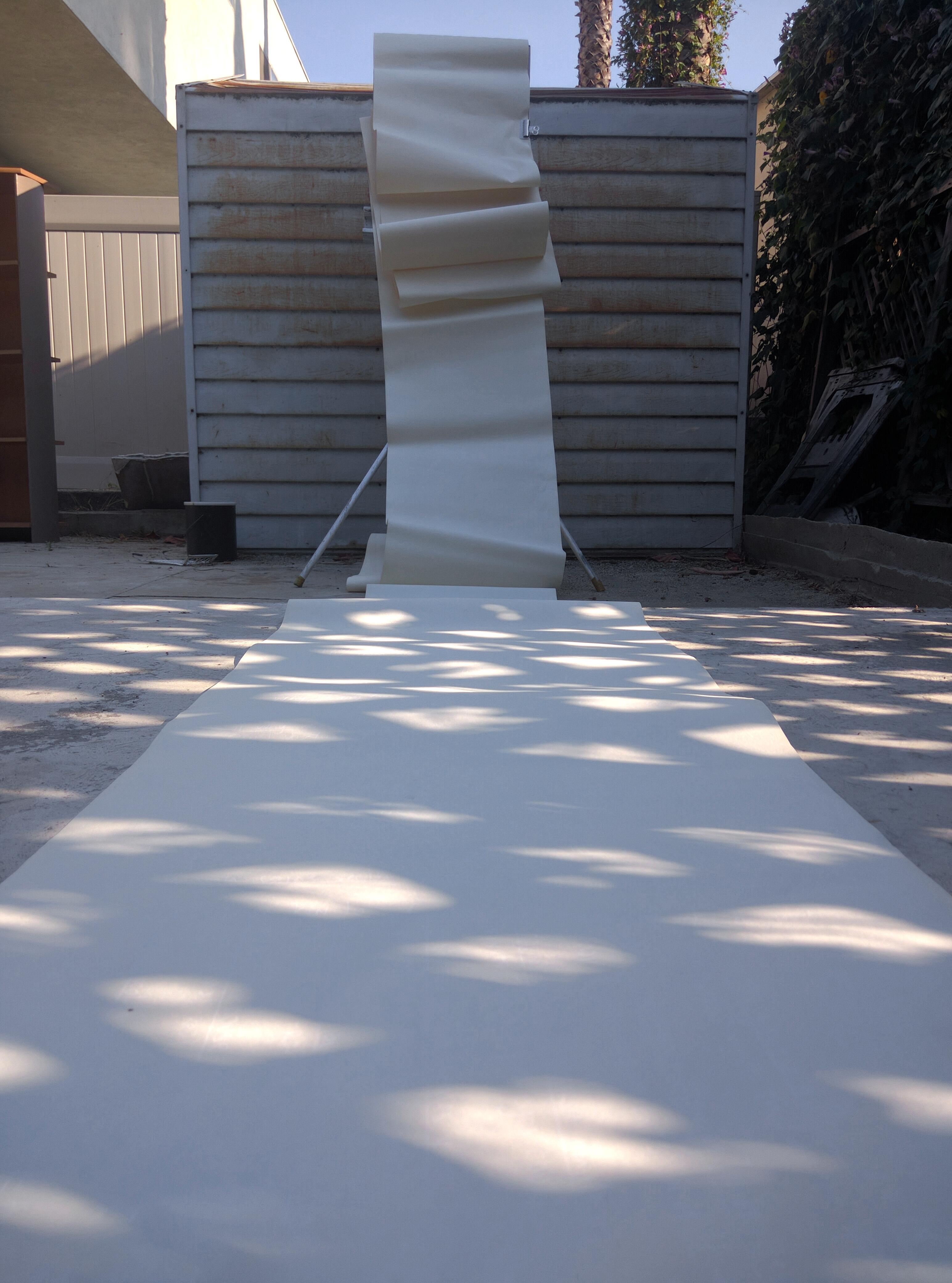 Above: Yard Studies
1–3. "Volumes," 2019. Recycled wood, Desert Spoon lily, thread, grass, trumpet flower vines, biota blown into the yard by Santa Ana winds.
4. "Endurance," 2017. Butcher paper, white charcoal, easle. Installed outdoors.
5. "Artist Bench," 2017. Hardwood, glue, steel alloy, stain. Installed outdoors with Carol Iglesias.
6–7. "Bull series," 2017. Pine, cactus, palm frond, eucalyptus, found wood, avocado leaf, cement, hammered steel, bougainvillea vine, hand saw, rubber band, stone. Installed outdoors.
8. "Eviction," 2020. Mixed media. Installed outdoors.

Below: Inside Studies
1–3. "santokh," 2017. Daffodil, Japanese Kozo paper, redwood garden stakes, pencil, thread, stone, glue.
4. "Vertices," 2013–2015. Embroidery on silk veil, cotton thread, 12.5 x 11.25 inches.
5. "Firecracker," 2020. Persimmon, hardwood, mirror.
6. "Daemon Button series," 2021. Paper clay, acrylic paint, mylar.